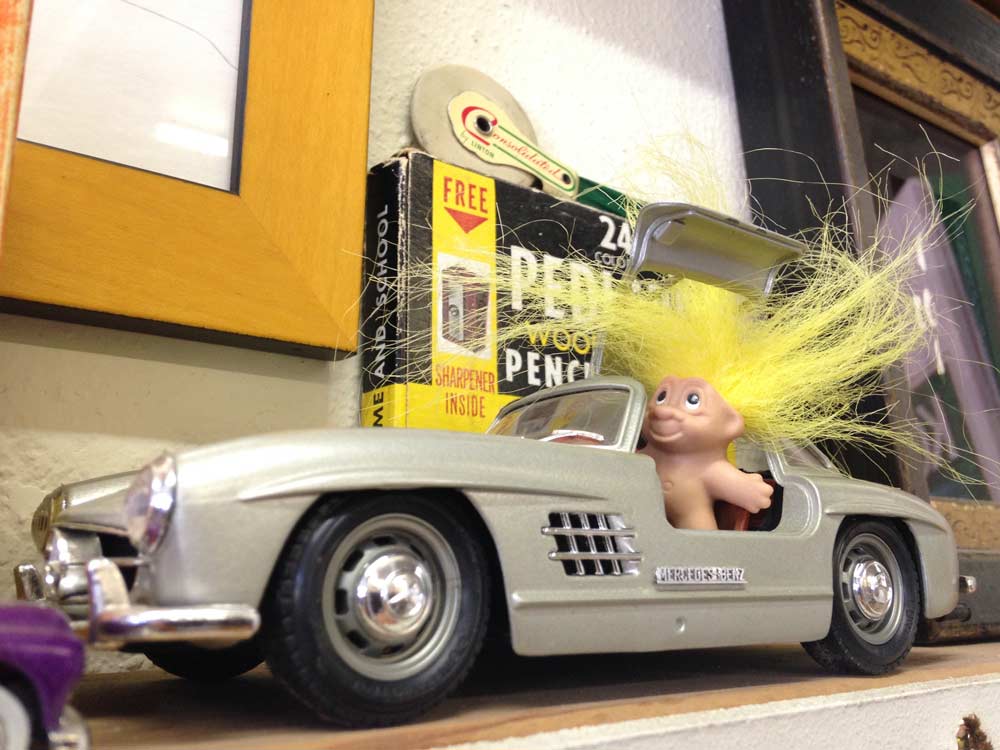 "Someone collects a lot of toys."
Yes. Yes they do. The framer has been collecting matchbox cars and other toys, usually related to automobiles or bicycles, since he was a kid. When we first moved to town, the toys were stored in boxes. Purchasing the shop and having full creative license gave us a place to display the toys, and room to add to the collection. Truth or Consequences' thrift stores and yard sales have been a big help in this endeavor.
Toys mixed with art mixed with mannekins mixed with costumes are the shop aesthetic. Have you checked out our windows? Sometimes there's a message there. Sometimes only the framer knows what it is. Our mannekins celebrate the holidays for us or "speak" to current events. They don Halloween costumes, Christmas sweaters, hand-me-downs from GI Joe, clown heads. Props have been made from foamcore, twist-ties, scraps of paper, felt, rags, masking tape.
We hope the windows are fun. Drunk Santa anyone? Clowns and a turkey soaking in a hot spring with carrots and red chiles? Add a dog to the soup — done! Mummy showing off a selfie? Duelies smokin' it up Broadway?
Despite all the toys, we're not a toy shop. We do sell mannekins, they're about $11 each. Because we also sell art supplies. Mannekins are used by some artists as models of movement, form. Just happens that we turn them into characters.
Primarily we offer custom framing. That's what the shop was when it began 30 years ago. That's what it was when we bought it in 2007. There are a few DIY framing supplies too, but mostly folks need someone to help get their art into a frame for them. And we have all the tools to do that.
We have also rounded out the art supply arsenal in the past 10 years; new visitors are surprised by how much we've managed to cram on to just a few shelves.
The amount of artwork that's crammed onto the walls is another surprise. Who knew all that art was inside?
We get complaints about our signage. Occasionally also a compliment, but way more often, complaints. "It's not obvious enough." "You're hard to find." Folks think maybe we need neon, a feather flag, a sandwich board. A target over the door apparently isn't enough.
But naaahhh, we think it is enough. We like our recycled signs, the mannekins beckoning in the brave. One of the beautiful things about Truth or Consequences is its rabbit holes — the doors or fences that lead to wonderlands, weird colorful collections of stuff, miscellaneous assortments of treasures. Maybe that's what we are: a rabbit hole store. That's how we like it.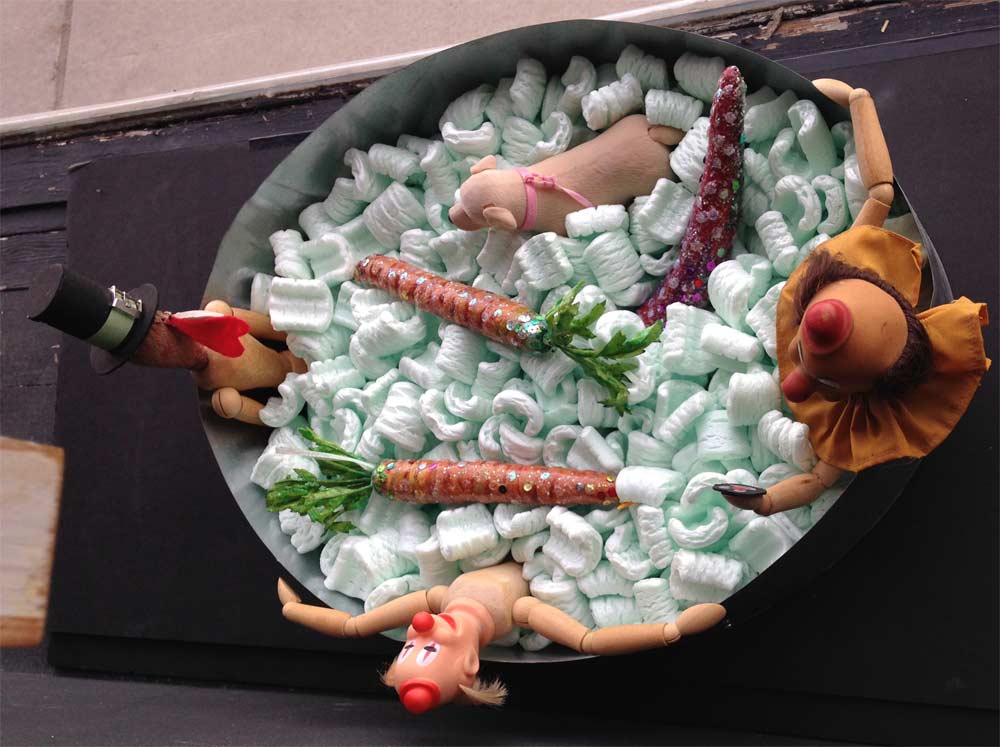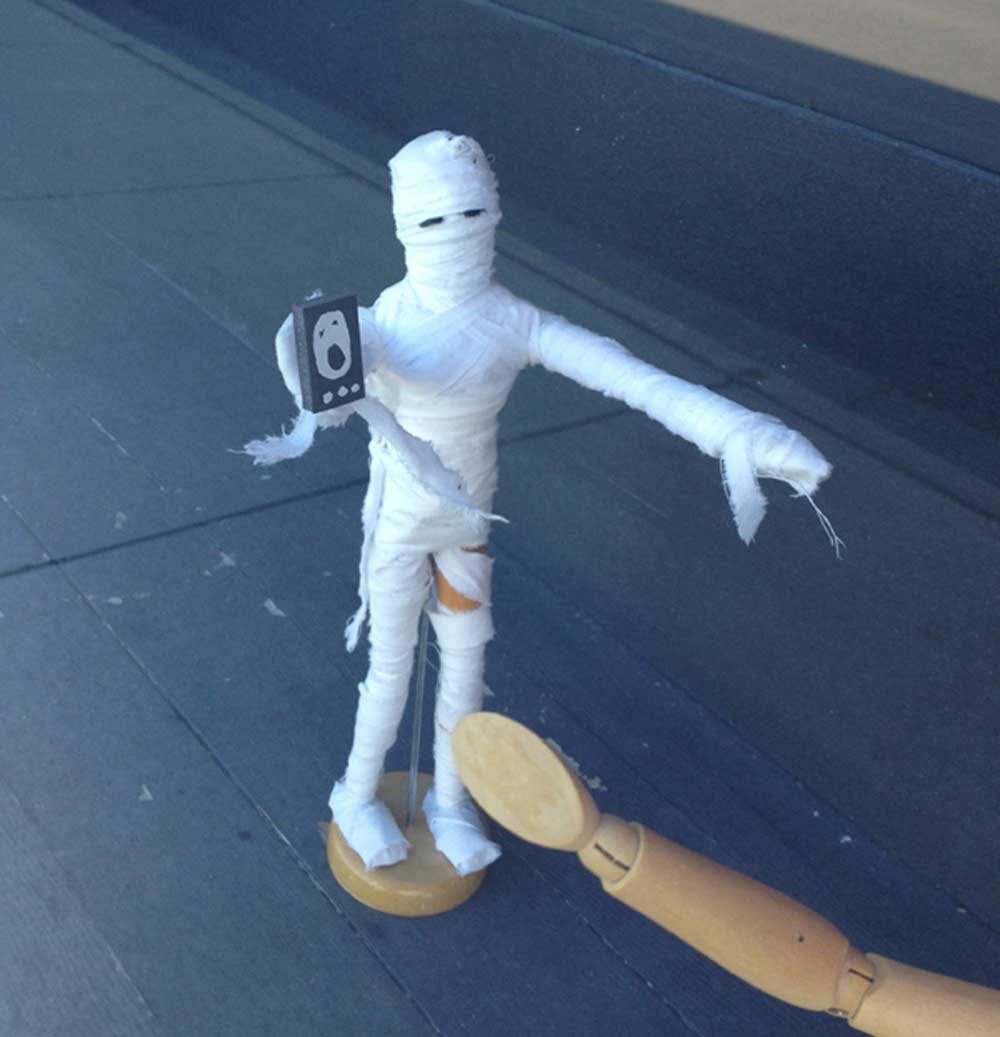 This post was originally written for Google. Google said it was too long so we brought it over to the website.