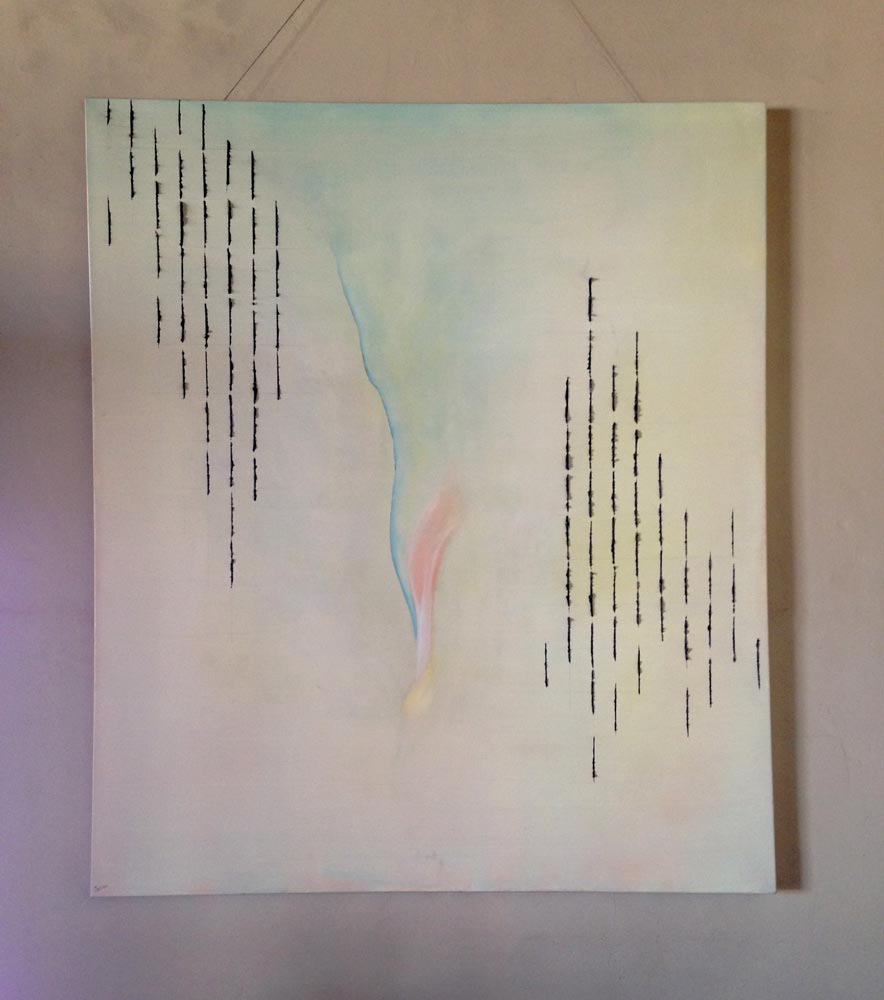 Olin B. West, 70×60″ oil on canvas
Olin West's work has been an important part of New Mexico's contemporary art community for 30 years. He's worked in multiple mediums, including beadwork, metal work, drawing and painting.
West studied design in his home state of Wyoming. Soon after he took up landscape painting, he moved to Santa Fe New Mexico, where he found a rich art community. He began making wearable art — pictorial beadwork, custom-designed jewelry, leather work, and raised metal pieces. He designed and manufactured jewelry at James Reid Ltd in Santa Fe for 12 years.
In the mid 1990s Olin bought a home in Truth or Consequences, where he apprenticed under acclaimed artist Harold Joe Waldrum. He produced work from a studio in Elephant Butte, then in downtown Truth or Consequences. In 2014 he moved to a studio at his home in T or C.