Greeting cards, original art and prints are available in our store.
Truth or Consequences is an inspiring place, and the local art scene reflects that.
The art on our walls is a mixed bag — old and new, some local but more of it not, from thrift store findings to known artists. We don't mind if you come in just to look. We resemble a gallery but we don't do shows and we don't take work on consignment.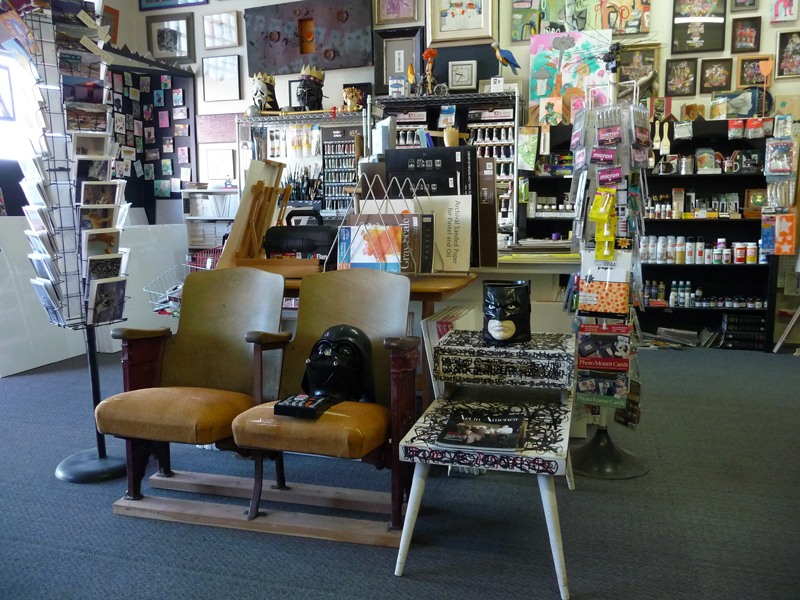 On our walls: art work by Rosabelle Morse, Moshe Koenick, Bill Boulware, SCUBA, Crockett, Dan Bern, Robert Graham, Sally Davies, Harold Joe Waldrum, William Bertrum Sharp, Danielle Lesniewski, Drue Langlois, Marcel Dzama, James Gasowski, Joshua Frankel, Anne Winkler, Nolan Winkler, Betty Ann Pederson, Manny Simon, and Herman Raymond.
House artist: Andrew Martinez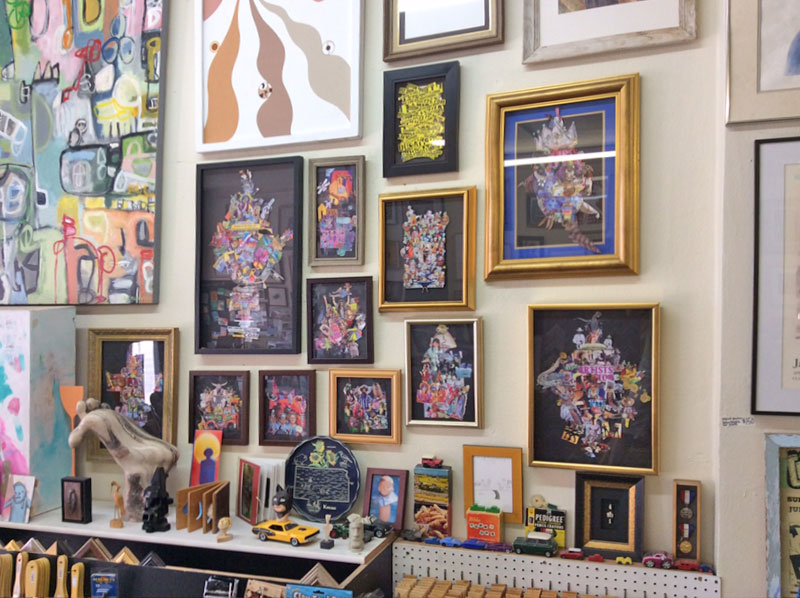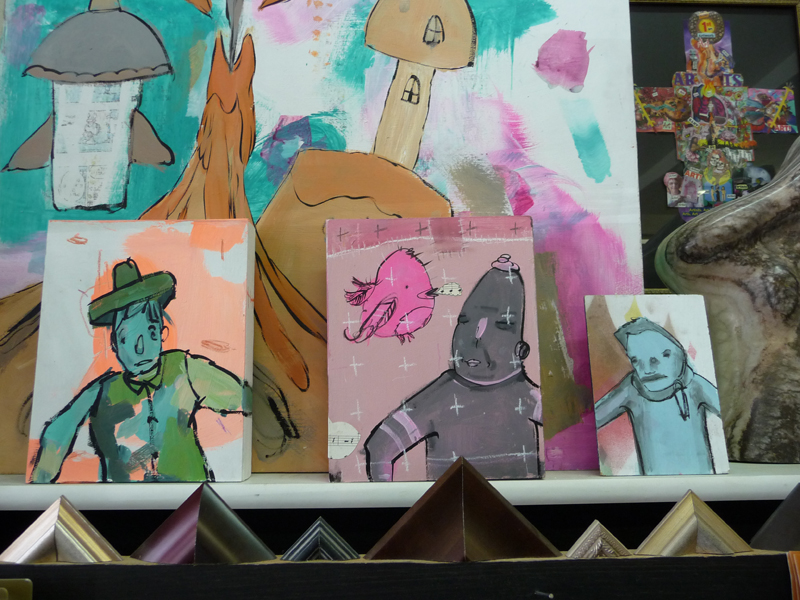 Many items are priced; other prices are available upon request.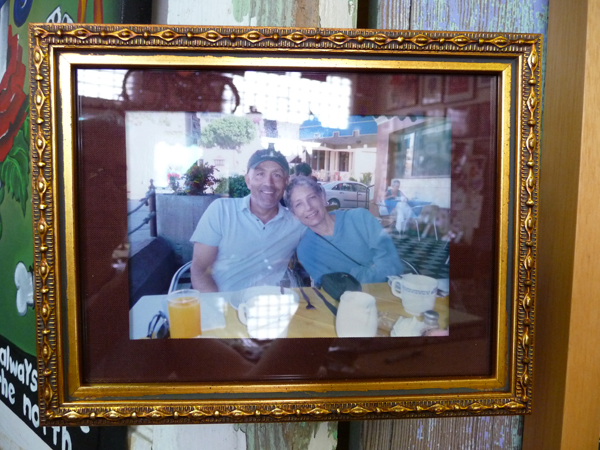 The frame shop has been operating in downtown Truth or Consequences for the past quarter of a century, give or take, under various names, including "Paint & Palette" and "Picture Perfect Frame Shoppe."
We bought the business in 2007 and renamed it "Hot Springs Frame and Art Supply" in honor of the amazing hot springs that have been bringing people to Truth or Consequences NM (formerly "Hot Springs NM") for a very long time.