Here's an original painting of a cat—8.5″ x 5.5″ gouache (probably? forgot to ask) on paper—by UK artist (and former Truth or Consequences resident) Peter Bowles.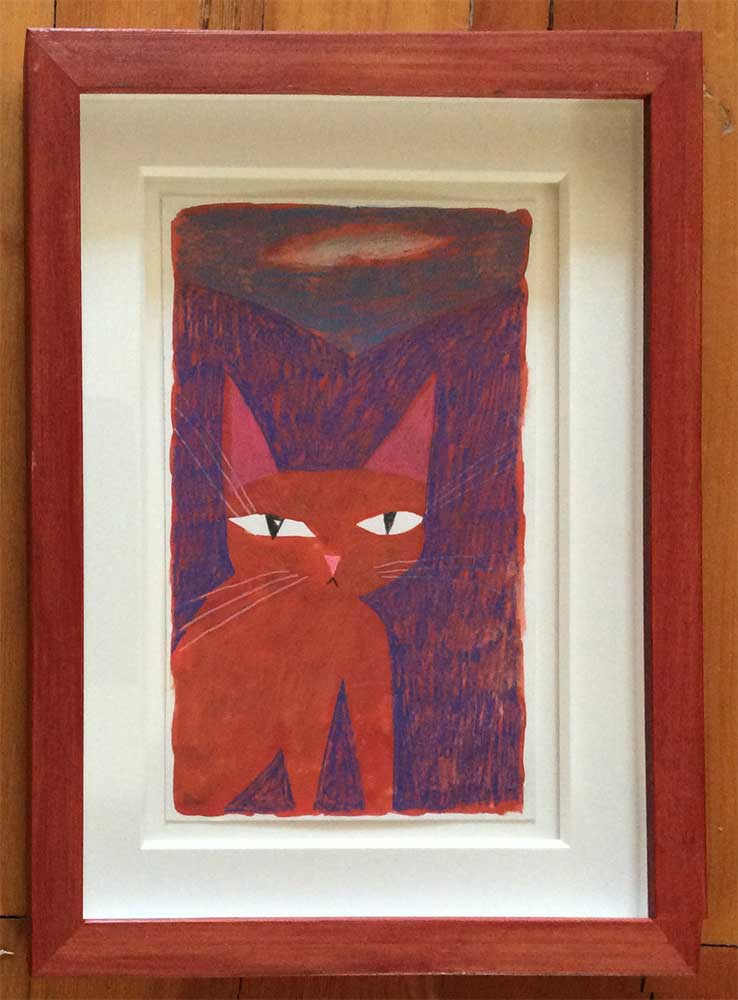 A recap of what happened:
artwork is affixed to an acid-free foam core mount with (archival) Yes Paste
8-ply mat added around the border, outside the work, to show off those nicely painted edges
mat is elevated slightly, giving more depth to the whole show
elevation of mat made possible by 1.25″ deep moulding, recycled from an old frame
conservation clear glass to prevent color fade down the road
Meow!