Or something. (We're framers, not botanists.)
Here we have a photo of some type of succulent – the client saw  Jinni's chick and asked for the same treatment.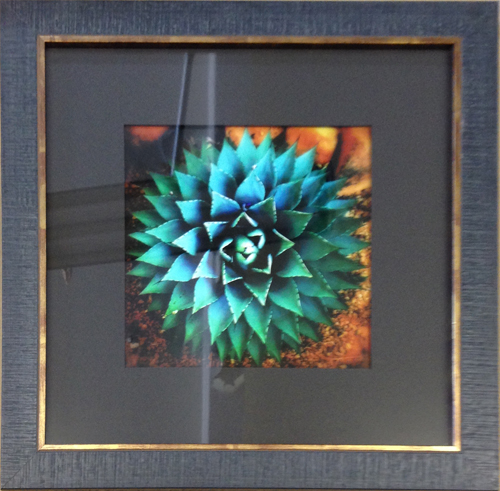 We love this classy moulding from Studio – built-in fillets make the framers job easier and it tends to look good on many different kinds of art. We're preparing to put it on a jazz festival poster that came through the door just this week.
Pictured: (we think it's a) photograph of an agave plant, 100% archival rag mat (black), Studio Moulding "blue" version