Only took a year and a half…but truth is I'm glad we waited to frame this original Jinni Mitchell, because the moulding we ended up using wasn't around when she first gave me the piece. It was a swap for us framing one of her feather paintings, which I'm pretty sure she gave to Olin B. West. Plan A was that I'd get my own feather in trade, but when I saw that gold leaf chick, I said "I want that one!" and Jinni said "it's yours!"
As I recall, it's gold leaf, gouache, and eye makeup and it's definitely on paper.
Andrew put a black / black core mat on it soon after it came to us. That part was easy to figure out. But none of the moulding samples on our wall seemed like a great match for it. So it sat in our racks, waiting. Then one day the Studio salesman came by and showed us some new lines.
This moulding is priced in the mid range, has a built-in fillet, and comes in a dark dark blue (pictured here) and a muted green.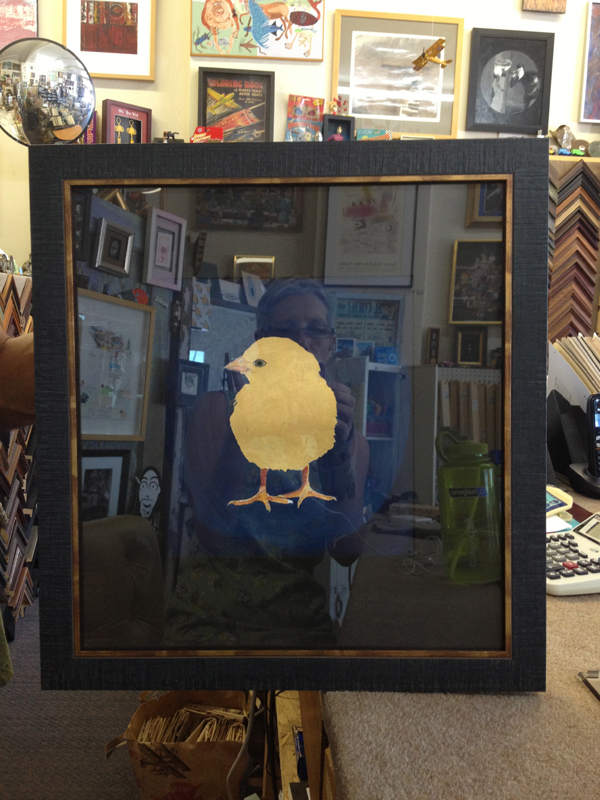 Check out how the chickie glows from its spot high on the wall. Marvelous how it photographs as yellow and chick-bodied dimensional, while at other angles it's clearly flattened gold leaf.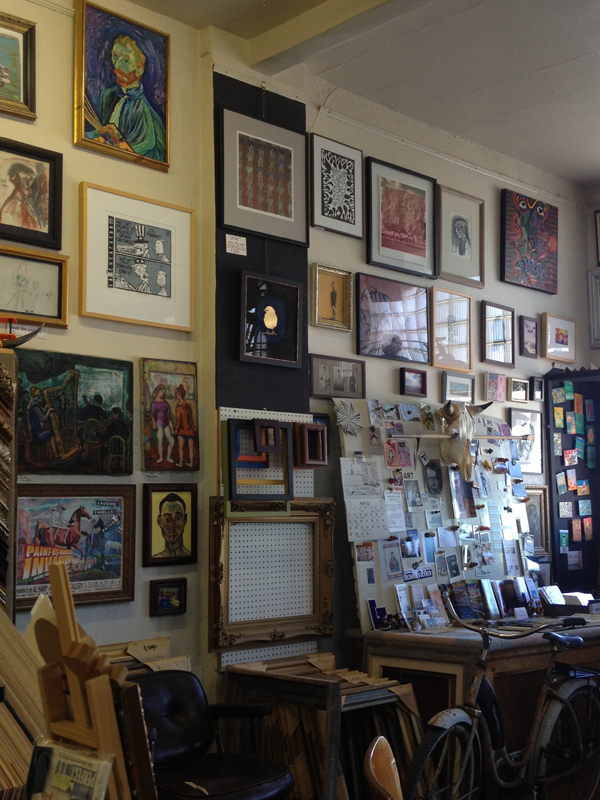 I LOVE IT.  Thanks forever Jinni!