SCUBA – collaborative artists Crockett Bodelson & Sandra Wang – are coming to T or C with original artwork, prints, and tidings of comfort and joy on December 7 2012!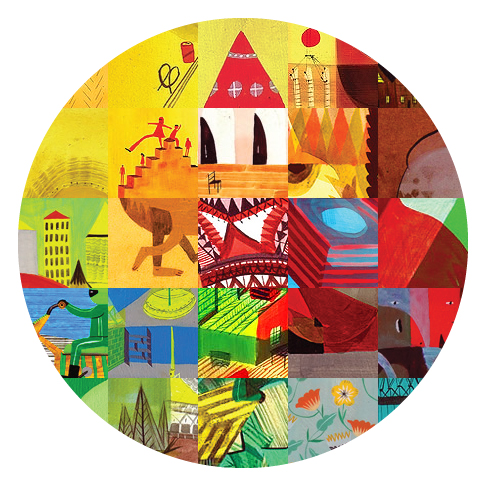 Come visit our shop during Old-Fashioned Christmas to see their work and say hello.
We met Crockett in 2004 – saw his work at the Atomic Cafe in Santa Fe and called him up to do a show at When (remember When?) and we've been showing his work ever since.
Crockett teamed with Sandra in 2007 and they've collaborated on an impressive list of projects and shows since then (read about them here and here, or check out Hi SCUBA on Facebook).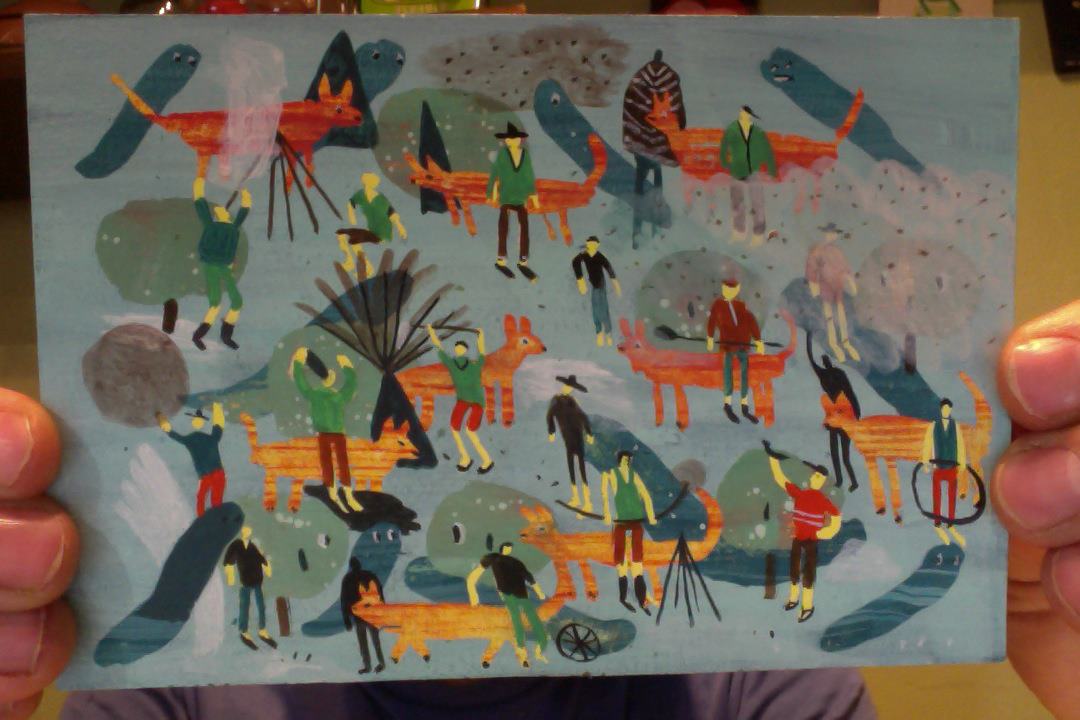 Since it's a night celebrating things old-fashioned, we'll probably trot out the old-timey music box, too.