One of our clients collects music memorabilia, including a juke box or two.
We've framed several cool 33 1/3 and 45 rpm record labels, a few concert tickets, and handbills and posters from his collection. Seeing the old album artwork he brings in is always fun since it's usually familiar; if we didn't own the records, our friends or siblings did. We've framed Beatles' Apple labels and psychedelic Jimi Hendrix artwork…
…and this poster of Stevie Nicks, the latest.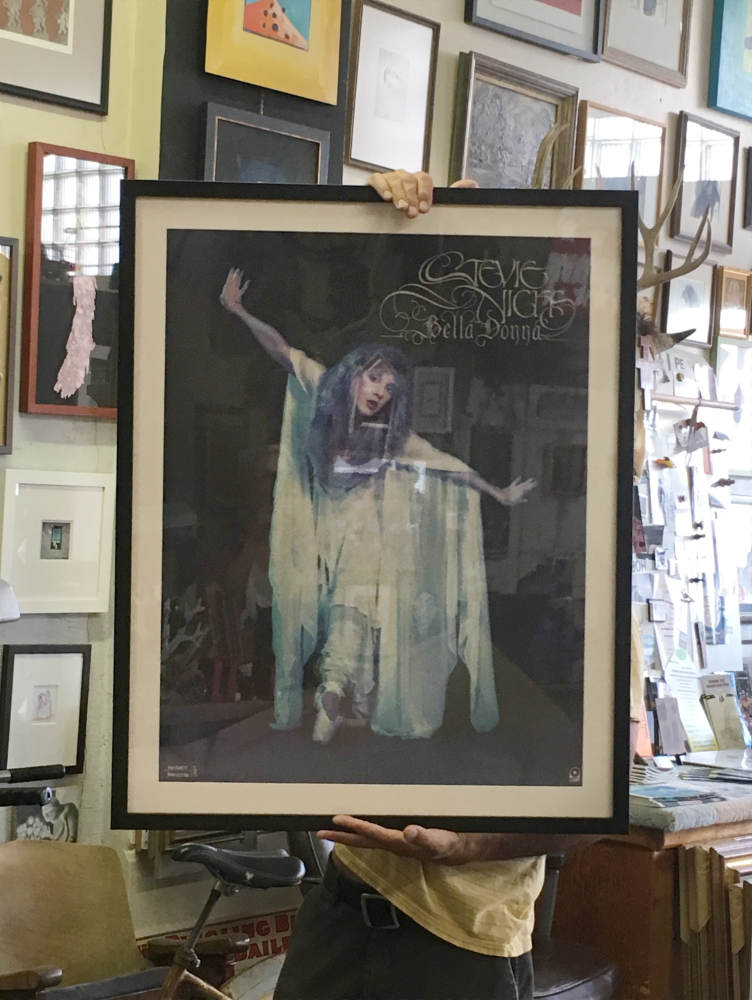 Not sure why he was willing to let go of the Ringo Starr label (the glitter is his addition), but it hangs on a rack in our shop now.