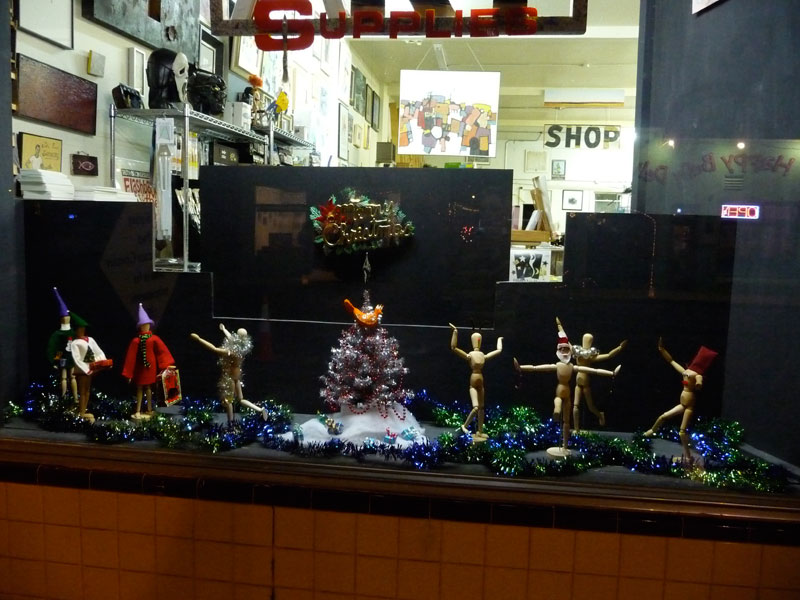 We're a little behind on our holiday prep, the manekins are begging for their Christmas sweaters (baby it's cold in the window) and we can't seem to locate them.
BUT! Our buddy Blaize is on the ball. And she's landing in town just in time for the Old Fashioned Christmas festivities on December 11 (downtown Truth or Consequences, 6-9pm).
Blaize will be set up in front of the shop with plenty of handmade hemp necklaces and bracelets decorated with beads, baubles, and real stones available for purchase. She'll also have handmade earrings featuring bones, stones, and wooden beads, as well as a variety of shiny rocks.
New to her line this year: warm winter hats in bright, cheerful colors. Prices are reasonable and custom orders are accepted. Stop by, say hi, and pick up some nice presents for all of the nice folks on your shopping list.